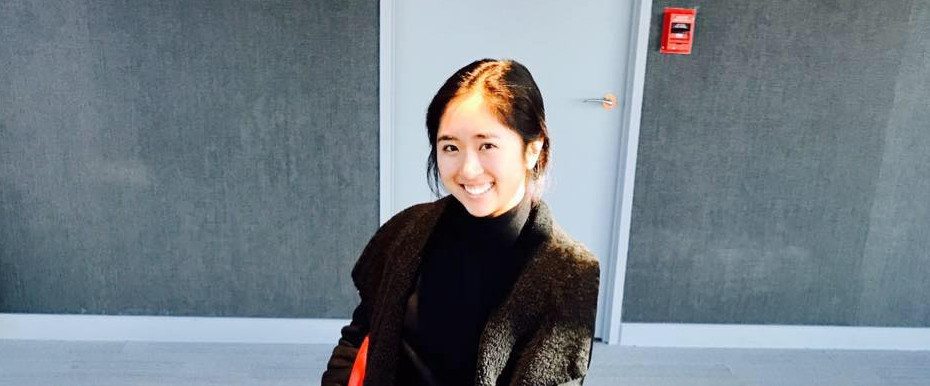 Penn Aerospace - Victoria Peng
Victoria Peng challenged herself to branch outside of the humanities her junior year at Penn. She is currently in Penn Aerospace on the Operations team.
Many of our childhood dream jobs crossed paths with fighting fires, being president, or even going to space. But how many of us hold onto those aspirations and pursue them? Here on campus, Penn Aerospace aims to foster a spirit of innovation. The club encourages people "to reach for these lofty ambitions they have." Penn Aerospace chases after this ambition within the four teams of the club: Operations, Rocket, Aircraft, and Balloon. Each team works on bringing speakers to Penn, organizing entrepreneurship events, or building aircraft to take to the skies.
Victoria Peng gives new insight on a club that is typically dominated by engineers and mathematicians. Peng describes her psychology degree as "straight up humanities," but challenges herself anyways in this new discipline. Though she grew up in Pasadena, California, famous for Caltech and Nasa's Jet Propulsion Laboratory, she never felt that science and math were accessible to her.
Come Junior year Peng thought to herself, "I've had a great time with humanities, but let me see if I can roll with these guys who are talking very technical terms." While the thought of applying to Penn Aerospace was daunting, she took on the application with her own unique perspective. One of the questions was "What have you recently created?" Peng racked her mind, and finally settled on a masterpiece of her own: blueberry lattice pie.
One of Peng's favorite parts of being in Penn Aerospace is that the club brings in speakers that connects members to prominent industry leaders. Her favorite Penn Aerospace memory was when they "had a speaker, a student speaker, this past semester for our GBM, Olivia Landgrover. She's got a great resume. She was talking about her work experience and what she's studying." Interacting with various industry leaders inspired the Penn Aerospace Pitch Competition where students must write an executive pitch of an innovative idea related to aerospace. The winner is picked by judges from NASA and Boeing, and receives $5,000. Penn Aerospace's goal is to continue to innovate and include others within the aerospace community after only being founded in 2014.