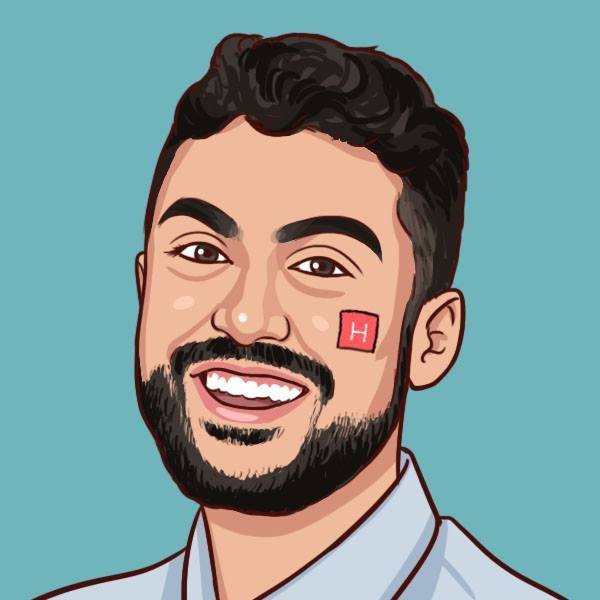 You vs. You
After a full 20 years of schooling, it only took Sunny Shah another two years to help reinvent it. He found himself joining Abhi, Darwish, Lando and the rest of the Horizons team to help grow the code school after they had their first cohort of students in the summer of 2016. Check out our previous article on Horizons here. Now, after the third cohort, the team is rolling out a new program: Horizons One.
"Horizons One is the next big step for Horizons. In this model, companies sponsor the cost of a student's education in exchange for a 1-year apprenticeship."
In addition to the "future-looking" nature of Horizons One, their plan is full of incremental changes. Reading and analyzing daily feedback and concept trackers from their students governs the changes they make in the curriculum and the organization. The feedback also helps to keep the emphasis of the program on individuals, allowing students to achieve the curriculum at their own pace. "It's a you versus yourself journey," Sunny says.
With students very much a part of the workplace, it's no wonder there is such an emphasis on individual feedback. In the case of his previous job at Workday, things were different for Sunny.
"I had a lot more comfort than I realized. In my previous job I had a corner desk with a view of the bay and Bay Bridge. Free food. Now I'm in a place where you do cool things, but also can't find coffee cups for the coffee."
At Workday, Sunny worked as a Product Manager for a machine learning team. His primary focus was to identify and build out use cases for machine learning application in human resources and finance. He would then tackle these proposals with different engineering teams to create their product and ship it. There were tried and true ways of working with different teams and shipping products. For example, there were routine meetings between Product and Marketing. They were also fortunate to have many talented engineers, data-scientists and designers already working at the company.
Not only was the company format easy to navigate, but the leadership structures were also superb. Even in a 4,000 employee company, "it feels like everything is taken care of. It's a real testament to the experienced leadership and the way they set up the culture."
Horizons is on the other side of the spectrum.
"You see what the guts are. What's working and not working. You can't just think about it, you actually have to do something. It's a real humbling experience. You put your ego aside and do whatever you need to do to get the job done, [even if] that means getting together to work with a potential partner to figuring out where the coffee cups are."
He mentioned another quirk related to working at startups. At larger companies, an employee is capped by their learning rate and the willingness for leadership to teach them. At a startup, employees are only capped by their learning rate. This comes as a double-edged sword. On one hand, personal growth as a startup employee is very much a "you versus yourself" battle. With every employee wearing multiple hats and doing work across different traditional sectors, each has exposure to the majority of the business process and can take ownership in any part of it. On the other hand, mentorship in larger companies is priceless.
"People who've been around for 10-15 years can teach you things that would have taken you a whole decade to learn. They could just tell you 'this is what'll happen if you do this in this way and these are the blocks you'll run into.' Those are hard lessons you don't always have to learn yourself."
However, Sunny's motivation for joining Horizons was not related to the big business to small business comparison. The seeds were planted while serving as a volunteer for SPARK, a program geared towards helping kids in the area who needed to be re-engaged in their education. While at Workday, he would carve out time to spend with his student and work with them.
"Coming from a very science and math-heavy background, I would try to find formulas to make this work, but that's not the case. People are people. You can never find a formula to make it work. You really have to understand what excited him, what didn't excite him. How do you utilize all that stuff to create a learning experience for him to say 'Hey, I like learning'."
Now, Sunny has written letters of recommendation for the student he was working with to help him apply to high school.
"If I could do here what I did there and re-engage people and get people excited about their own potential, in a bigger way, that would be extremely fulfilling."