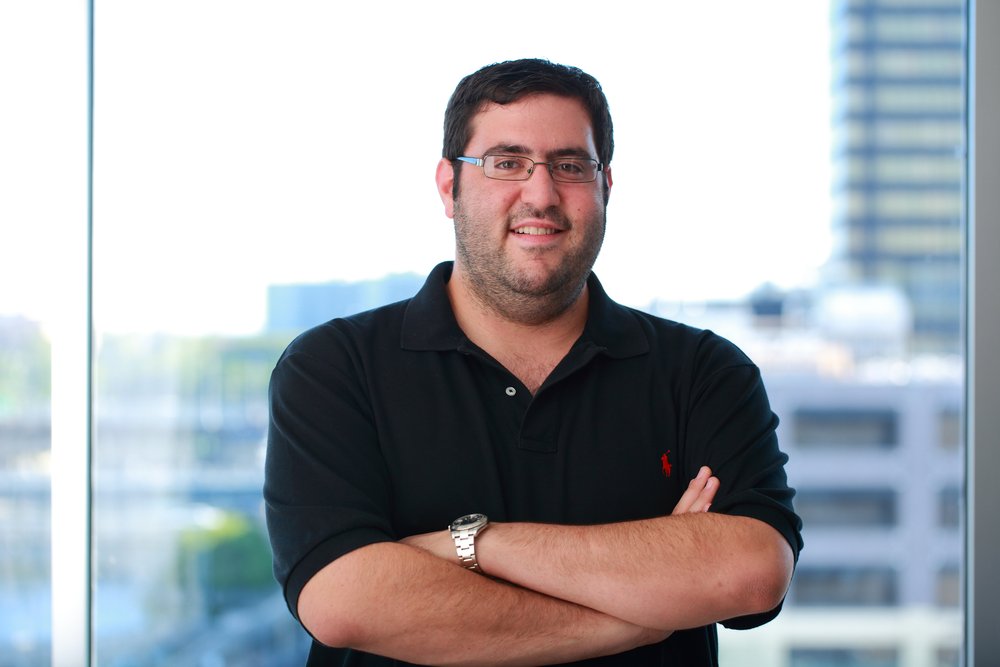 Recipe for success: Steven Finn's path to LocalStove
Steven Finn turned his first startup failure into a visionary food tech company that is taking Philadelphia by storm.
Finn (Wharton '08) started his first company the summer before his senior year with cofounders over a decade older than him. His partnerships grew out of internships he held as an undergrad. Their company was called "rentmine.com" -- an online rental market for all things, from lawnmowers to textbooks.
The downfall of this company was the fact that none of the three founders had any technical experience that would allow them to understand the development of their product better. They ended up having to outsource their web development, leaving them unsatisfied. They ultimately decided to work with a local development firm, but the progress was slow-moving. After 18 months, no minimum value product was developed and Finn was feeling taken advantage of because of his limited computer programming experience. The company went under.
Finn decided he would never let that happen to him again.
He never again wanted to be in a position where he could not understand the principles behind the technology of his own company. He enrolled in the computer science master's degree at Penn designed for people who have not written a line of code in their life. His ultimate goal was to gain the skills he needed to manage a coding project moving forward.
Finn ended up loving the computer science and engineering experience much more than he initially expected to. He feels that in hindsight, he should have probably studied computer science as an undergrad, but was never really exposed to code or deep technology before his 20's. This period of his life was the first time he was deeply invested in his courses and worked harder at them than he ever had before.
After completing his master's, Finn worked as a full stack software engineer at Bloomberg for 4 years, but always knew he wanted to get back into the startup world. He packed his bags and moved back to Philly from New York to begin his next chapter as a Wharton MBA student. Finn applied to the MBA program to expose himself to more people in the business world and grow his knowledge of the Philly startup scene. He was also looking for a co-founder amongst his classmates.
LocalStove was started the fall of Finn's second year at Wharton. The idea came from the free lunches provided at the numerous Wharton MBA club events. Finn describes the food spectrum of these lunches as, "Papa John's to Jimmy John's -- not unique or delicious". Many of his international classmates would bring in their own fantastic dishes from all over the world, often cooked by spouses or family who had ventured to America with them as they completed their MBA.
Finn, a big fan of good food, set up a "scrappy" e-commerce site and sold international food out of a study room in Huntsman Hall. He worked alongside students and their families to cook the dishes. People pre-ordered what they wanted and picked it up in Huntsman the next day. Thus, LocalStove was born.
After just 5 days, LocalStove was already turning a profit. Finn figured he could get serious about this new venture.
He and his co-founder recruited cooks around Philly to make and sell dishes. They also built a real web platform for their business, something Finn, with his broadened programming skills, could now execute himself. They created a marketplace for local cooks to list their food for users to choose. They launched their original model two weeks before graduation.
LocalStove's main business venture currently is catering, which they almost fell into by accident. It started as a marketing ploy to get their name out to multiple people at once. Before they knew it, more and more people, companies, and organizations were requesting catering menus. Catering was not only popular, but also cost effective. It sliced their delivery expenses and increased their amount of pre-orders. Following this streak of success, LocalStove is innovating and offering subscription-based lunches.
Finn leaves us with advice for future entrepreneurs.
"Don't build something just because it's a good idea; be prepared to live it, eat it, sleep it, breathe it. It better be something you're super passionate about and excited about living every day for the next 5 to 7 years of your life."