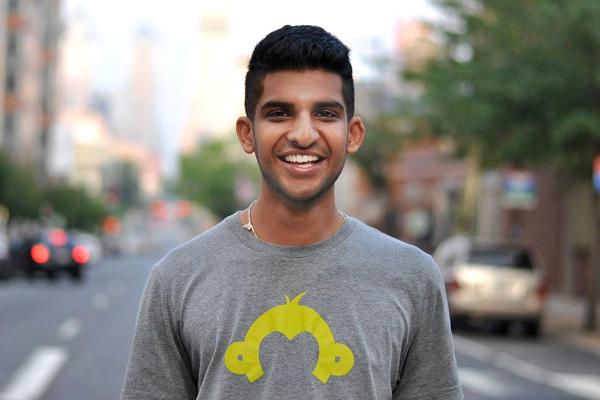 Slice Capital - Rohan Shah
For Rohan Shah, the entrepreneurial mindset has been part of his lifestyle since the beginning. He first dabbled in the tech sector by taking a year off between middle and high school to work on his first start up. After it failed, his mentality was only reaffirmed. Returning back to school, he became an early adopter of the hackathon scene, read technical magazines such as Bloomberg West and TechCrunch, and began investing Bitcoin, stocks, and other commodities. He dove head first into both sides of FinTech; it's no wonder his start-up, Slice Capital, functions in this same intersection.
"I was reading on Reddit that the laws were going to be changing in 2016 [to allow] non-accredited investors to invest in private companies. I wanted to be a user and invest in these private companies." But when he searched for a platform that facilitates this, he came up empty. There, he found the problem that his growing startup, Slice Capital, addresses. "Our goal is to democratize venture capital," he says proudly, "We make it possible for anyone to invest alongside the top investors."
The first iteration of the business plan proposed an approach that closely mimicked the competitors. There were high fees, it only existed as a web app, and there was no strategy support for users. Over time, the team at Slice Capital grew and shaped the product to solve these issues and more. Shah accredits much of this influence to the different groups at Penn. "Working on a fin-tech startup in such a finance heavy school is super helpful." And it shows. Slice has already been through PennApps accelerator, Weiss Labs, and currently, VIPx, three major incubators on campus, to receive as much advice as possible. In addition to insight, they have been funded by PennApps accelerator and WeissLabs and taken mentorship from them as well.
Besides the well-established groups, Shah also draws attention to a severely underrated resource on campus: the professors. "The professors here are brilliant," he says. If he were to turn back the clocks and start over, he would speak more to his professors starting in freshman year. Many have experience in the field of entrepreneurship, most have experience in research or the industry, yet this is the resource he claims most students "take for granted".
Over the years he has handpicked an arsenal of support for his startup from across campus to get his business rolling. A huge part of that support network happens to be his team. The defining moment in what has been a rollercoaster of a process was constructing a good core team. "I wasn't just crazy, there [were] other people who believed in Slice just as much as I do."