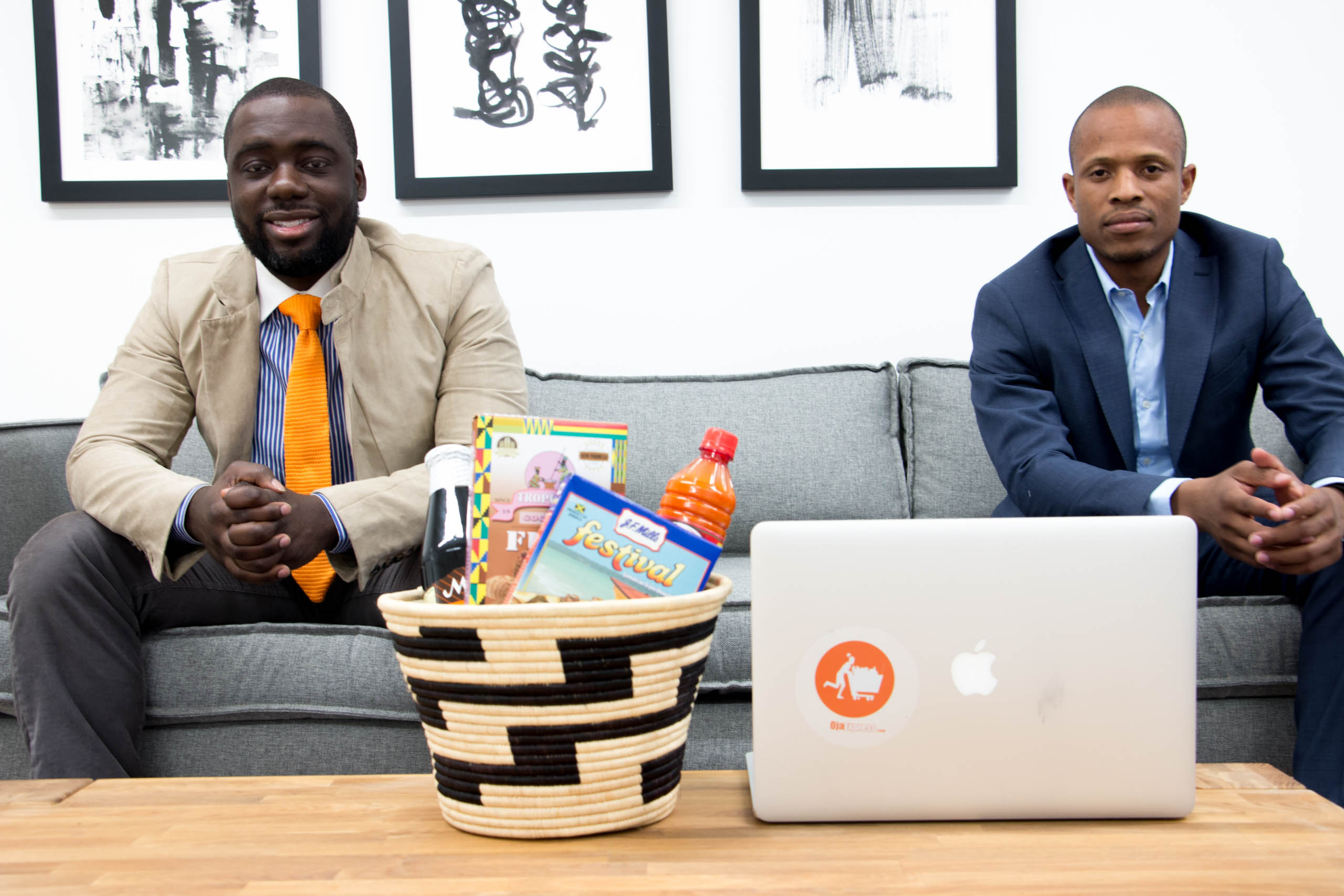 Future United Nations of food
Food is essential to any culture, and immigrants who come to the United States often have trouble getting access to cultural grocers. For Chicago residents, the average ethnic grocery store is 40 minutes away, compared to the average generic grocery store which is only 10 minutes away. Boyede (B.) Sobitan and his co-founder Fola Dada have Nigerian backgrounds and are well versed on the issue. They saw this problem and founded Oja Express as a solution. Oja Express is an on-demand cultural delivery marketplace, where anyone can order groceries online or via a mobile app.
Sobitan went to the University of Illinois-Chicago and has a background in nursing. He says his college experience helped him to bring large groups of people together and take leadership. Nursing aided him because the process involved a lot of experimentation, and this process is key when creating a startup.
When talking about future goals, Sobitan says, "We want to be the United Nations of food." Oja Express is continuing to establish itself with its Washington D.C. platform that is poised for release at the end of this month. The long-term goal of Oja Express is for everyone to have access to cultural foods no matter where they are. While Amazon Fresh is just one example of other big players in the food delivery industry, Oja Express has found its niche with ethnic food. Also, most grocers are not equipped to service people in the way Oja Express does since the company allows people to keep their cultural traditions through food.
Customer feedback and stories are an essential part of how Oja Express is validated and improved. Sobitan knew he was onto something when he talked to a woman from Chicago's South Side, who used Oja Express to order cultural food for her mother. Sobitan prides his company on being "able to help people preserve their culture no matter where they're from."
As of now, the two founders comprise the company's only two full-time employees, but Oja Express relies on other team support as well. Oja Express has a team in Africa that helps create content for the company. One of Sobitan's goals is to hire teams from all the countries that they serve their customers with.
When reflecting back on Oja Express, Sobitan talked about what has been most meaningful to him. He said, "The process -- the process is something that really humbles [you]." Sobitan would tell young entrepreneurs to "take advantage of the fact that you don't need a lot of resources to start." He also encourages students to talk to their peers and bounce ideas off them. Watch out for Oja Express, coming to a city near you soon.