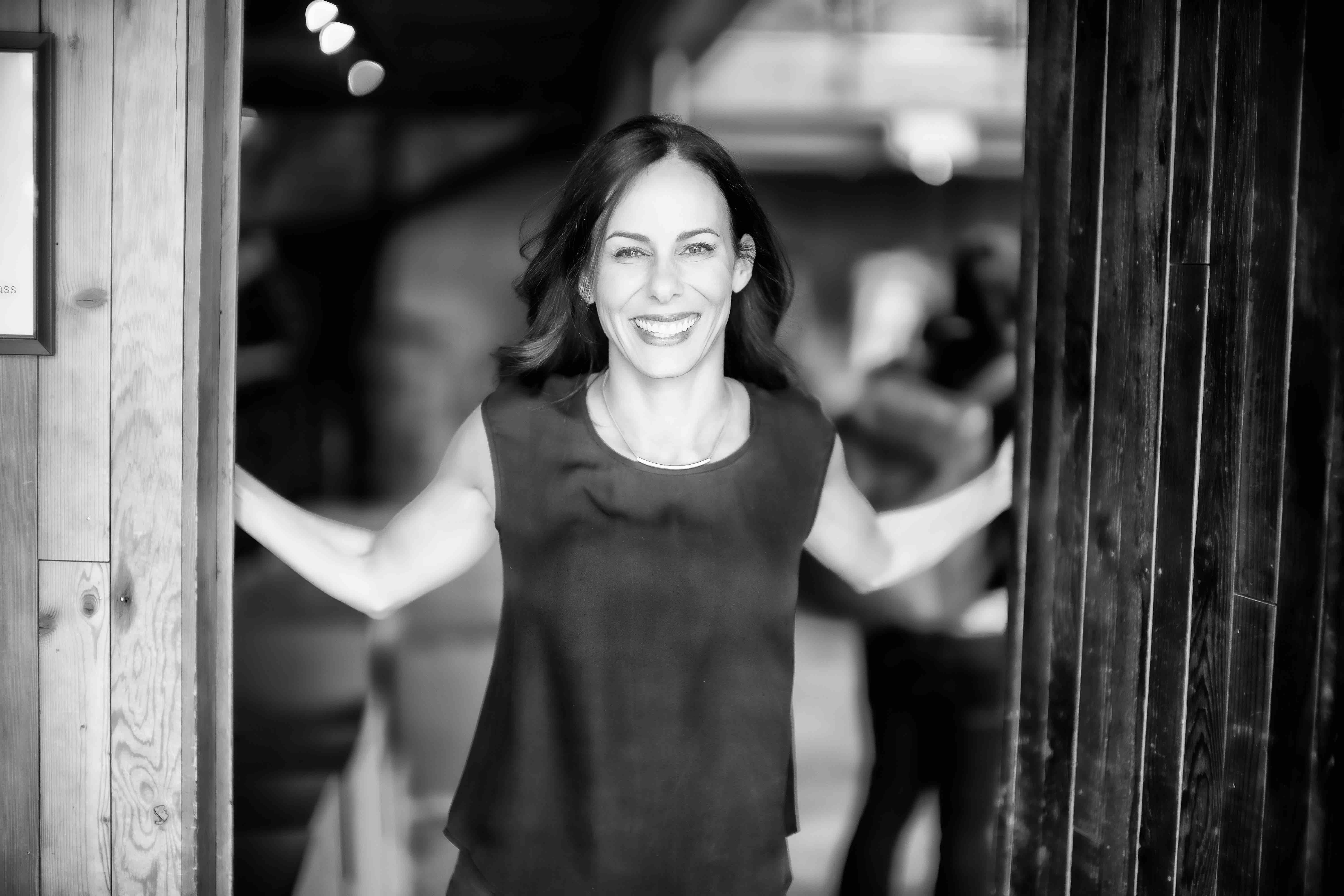 Conquering weddings and venture capital
It's 1997 and your aunt is getting married. She's ecstatic to be with the person of her dreams, but weddings aren't as easy as saying "I do." In the chaos of planning, she and her fiance want to register with all the stores they know and love. But their guests also want to see all their registries at the press of a button, rather than comb through registries at multiple stores. Jenny Lefcourt, a Stanford MBA student at the time, saw a way to address these needs with emerging e-commerce technology.
She and fellow student were competing in a business plan competition with an idea that would not only help out your aunt, but also revolutionize the wedding industry.
With positive feedback from judges, Jenny grew excited with the prospect of transforming her plan into a real venture. Then came in a term sheet for $1 million from Kleiner Perkins, a renowned venture capital firm. Shortly after, Jenny and her partner, Jessica, dropped out of business school and co-founded Della & James, a service that leveraged the internet to aggregate gift registries across several partner retailers. It enabled couples to physically register at stores, like Crate & Barrel, Williams Sonoma, Neiman Marcus, and more. Wedding guests could then buy from the registries online.
Jenny made clear the necessity to understand consumer behavior, a lesson highly applicable to today's technologically accelerating world. While pitching to investors, Jenny rejected advice to follow the Amazon model of bypassing retailers by intermediating the industry. Why?
"Just because the technology is there doesn't indicate that the market is ready for it!"
Indeed, brides and grooms were not ready to register online, not to mention at an unestablished website. Couples in the late '90s loved the experience of physically registering at stores and attendees still valued the experience of physically buying gifts. Jenny's business acumen and attention to her market helped Della & James to successfully:
Synchronize couples' registries across multiple stores

Allow wedding guests to search for a couple's registry online and see what gifts the couple had registered for, at which stores

Update the registry with what guests had bought, both on and offline, so that there would be no logistical issues
With its success, Della & James merged with WeddingChannel in 2001 and the company was later acquired by theknot.com for approximately $90 million.
Jenny then stepped down and left the fast-paced, entrepreneurial, Silicon Valley lifestyle. But not for long. She soon co-founded Bella Pictures, which became the first national wedding photography brand. "We would match our couples with the best wedding photographers, process images, and send albums back to consumers for $3000, which would have otherwise costed $6000 if they tried to do what we did by themselves," Jenny said. Then, the company's trajectory hit a wall.
"We went from $0 to $20 million in under 3 years, which was insane. And then," she paused, recollecting, "it was 2008. VCs were not writing checks. 2008, " Jenny sighed, "...no one knew what the hell was going on. The world was frozen."
Bella Pictures couldn't grow anymore. The entire wedding industry was collapsing around it. Entrepreneurs like Jenny are continuously faced with the uphill battle of disrupting markets; their success lies in their ability to see clearly and continue climbing.
"It was super stressful. Entrepreneurs don't want to blame outside factors. We want to think we're in charge of our failures. But the reality was that our whole industry had collapsed ... We ended up selling our company."
But Jenny's infectious enthusiasm for startups, disruption, and good ideas continued even after Bella Pictures. She became an investor for Freestyle VC, one of the top-tier seed stage firms in Silicon Valley, and still works there today. Freestyle has invested in companies like Airtable, mLab, Patreon, Intercom, and Wag.
After asking Jenny whether she invests in the wedding industry, she said, "You'd be surprised! I don't know weddings. What I know is business and founders. I know how to make something from nothing." Even after starting two successful ventures in the wedding space, Jenny prefers to keep an open mind by investing in everything from SaaS companies to real-estate tech startups. Her energy bubbled as she spoke about the lasting relationships she's made by hustling alongside founders to develop their businesses and raise funding. Freestyle VC, a firm complete with three investors and one operations manager, is gearing up to invest out of their 4th fund at $90 million. Jenny helps fund roughly four companies per year with the sole vision to "find people to invest in and make them successful."
Today, Jenny is a fantastic VC who empowers founders to materialize their dreams. But the road to get here started before she helped found Della & James, and Bella Pictures. Getting to her current state of self-assurance took a leap of faith - one in which she revolted against the easy, readily available, and well-travelled path. As an undergrad from Wharton, Jenny was set to work for Arthur Andersen, a top accounting firm at the time.
"I remember crying the night before I started at Arthur Andersen. It's not that I knew what I wanted to do, but I had no desire to become an accountant. I asked myself, 'How did I get here?'"
So she quit, backpacked for a year, moved to Silicon Valley, and joined MySoftware Company. She soon fell in love with the area's characteristic entrepreneurial spirit, a resonating quality she would not have found in accounting.
Jenny's decision to not settle for that accounting position speaks to her determination to question the easy, comfortable paths in life. "Being unafraid," she said, is what lets her find and wholeheartedly pursue her passions. It can feel as though making gutsy decisions can have lasting impact. But Jenny described her mentality as, "if this doesn't work out, I can always wait tables."
In the end, she left me with some beautiful advice for college students and myself.
"Try not to follow the path of least resistance. Try to think about what excites you. Try to respect that your most limited resource is time. If you do want to go to work in finance because you've thought about it and you're passionate about it, that's great! But, don't just take the job because it's the easy thing to do - that's a mistake. That's what I did! Make very conscious choices because life is short."