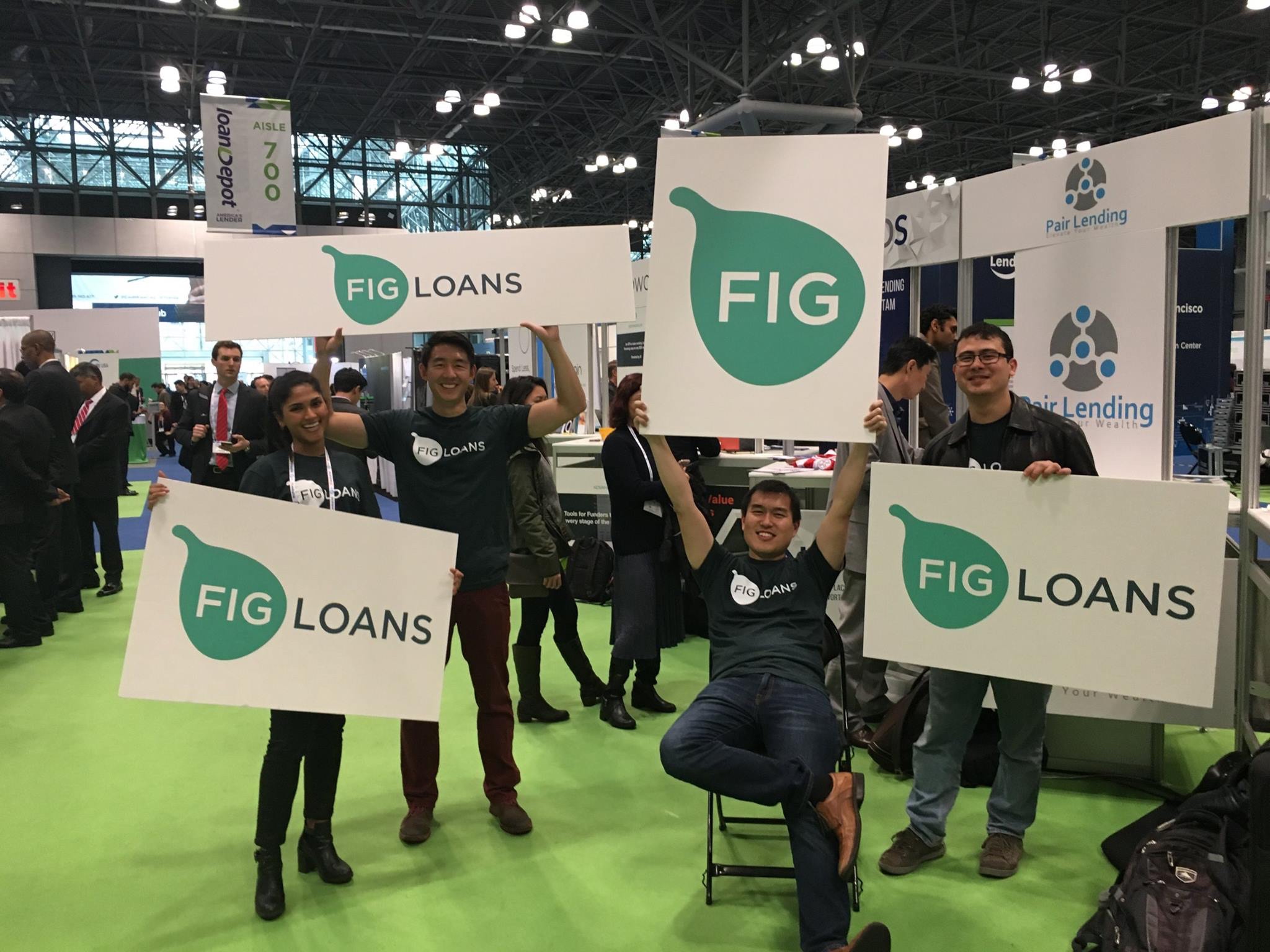 Bridging the gap of financial inequality
Jeff Zhou hails from Buffalo, NY (Go Bills!). He earned his undergraduate degree from Massachusetts Institute of Technology in Chemical Engineering, where he was also on the swimming team. Zhou jokes that as an engineering student he survived on Panda Express, a combination of fast food and real vegetables. After his undergraduate years, Zhou started working for Boston Consulting Company (BCC). Since BCC sponsors its employees to get their MBA, Zhou ended up applying to Wharton. Zhou was attracted to Wharton's MBA program because of the quantitative nature of the school.
Before Jeff Zhou first semester of their Wharton MBA in August of 2014 he met his future co-founder, John Li, at PennApps, the quintessential place to form a partnership. During that weekend they worked on a mini game together and cemented their partnership. Once the Fall semester began they worked on numerous projects together. That very semester an idea for Figloans was hatched.
"Essentially it's a startup that focuses on using heterogeneity and mission alignment to provide socially responsible financial products for underbanked borrowers." Zhou was inspired after taking a course taught by Peter Schrader. The course stressed the importance of heterogeneity. The second part of inspiration for FigLoans came from Zhou's desire to achieve financial equality.
"The idea that credit scores today run 700-720-750. 350-600 is 'unlendable'… the premise that all of these people can't be the same. For the people who have a low credit score they are going to be turned away from the normal credit PROCs: credit cards, online loans, etc, they don't have access to. The challenge is that they act like prime borrowers."
Zhou gives the analogy of a driver's license. As a college student you probably got your driver's license around age fifteen or sixteen. Now you probably look different than that picture. But what if everyone treated you like that photo was representative of how you look now? People with credit scores may have had issues with credit from the past, but that is not representative of their present or future.
On March 18, 2015 Zhou and Li flew to Houston on a 5 AM flight to present to nonprofits about FigLoans. They had been in contact with United Way, and for Zhou this was a defining moment. FigLoans received positive feedback from the 100 people in the room. The nonprofits essentially told Zhou and Li if you can build this, we need it.
Fast forward to right after their graduation in May 2015, Zhou and Li moved to Houston into a single bedroom to launch and fund FigLoans. Zhou said one of the biggest sacrifices of being an entrepreneur is "when you graduate we moved to Houston and shared a single bedroom and all of our friends took jobs in finance and consulting and started doing cool things like traveling and you just don't have that kind of time, and you're almost in a race against the clock."
Despite the sacrifices made by the founders, FigLoans is continuing to grow and serve its customer base. When people are in a tough financial spot, they can go to nonprofits who have a financial coach. FigLoans is now an option to help finance their pressing expenses. The ideal situation is that a nonprofit can provide grant-funded products for FigLoans. Zhou says that even if the nonprofit cannot recommend FigLoans or cannot otherwise help finance a customer, FigLoans always tells nonprofits to advise against taking out a Payday loan or Title loan because they are quite predatory, especially out in Texas. In the example of a Title loan a person signs their car to pay for the loan, and if the person can't pay back their loan their car is taken away. The interest rate for these loans are about 300%.
While most startups face challenges with the efficacy of marketing, FigLoans had early success. Zhou states that, "We ended up picking the right problem and it ended up being really helpful for getting our name out." The product was truly needed by people, therefore as soon as it was available, people would use it.
Zhou's advice to new entrepreneurs is, "First is to be very judicious in picking the problem you are trying to solve." He encourages current students to think outside of problems central to college students, because most of these problems aren't necessarily pressing needs. Zhou also advises, "Don't forget to have fun. A lot of people get caught up in trying to make it work and trying to succeed that they forget to enjoy the little things."
Looking toward the future, Zhou envisions FigLoans as a bridge. "I want us to be the best bridge possible for people who have made a credit mistake in the past, and so they can use Fig and regain access to things like credit cards and eventually buy a home, buy a car, do things that make up the American dream so to speak. Be able to do that and for everyone to look at them for the person they are."
Now FigLoans is composed of five employees. On a final note, Zhou says, "If people are interested in financial equality, we are always very interested in Penn grads and we are hoping to hire three more people this year. As seniors, juniors, sophomores, and freshman are looking for internships or jobs we are happy to have you."