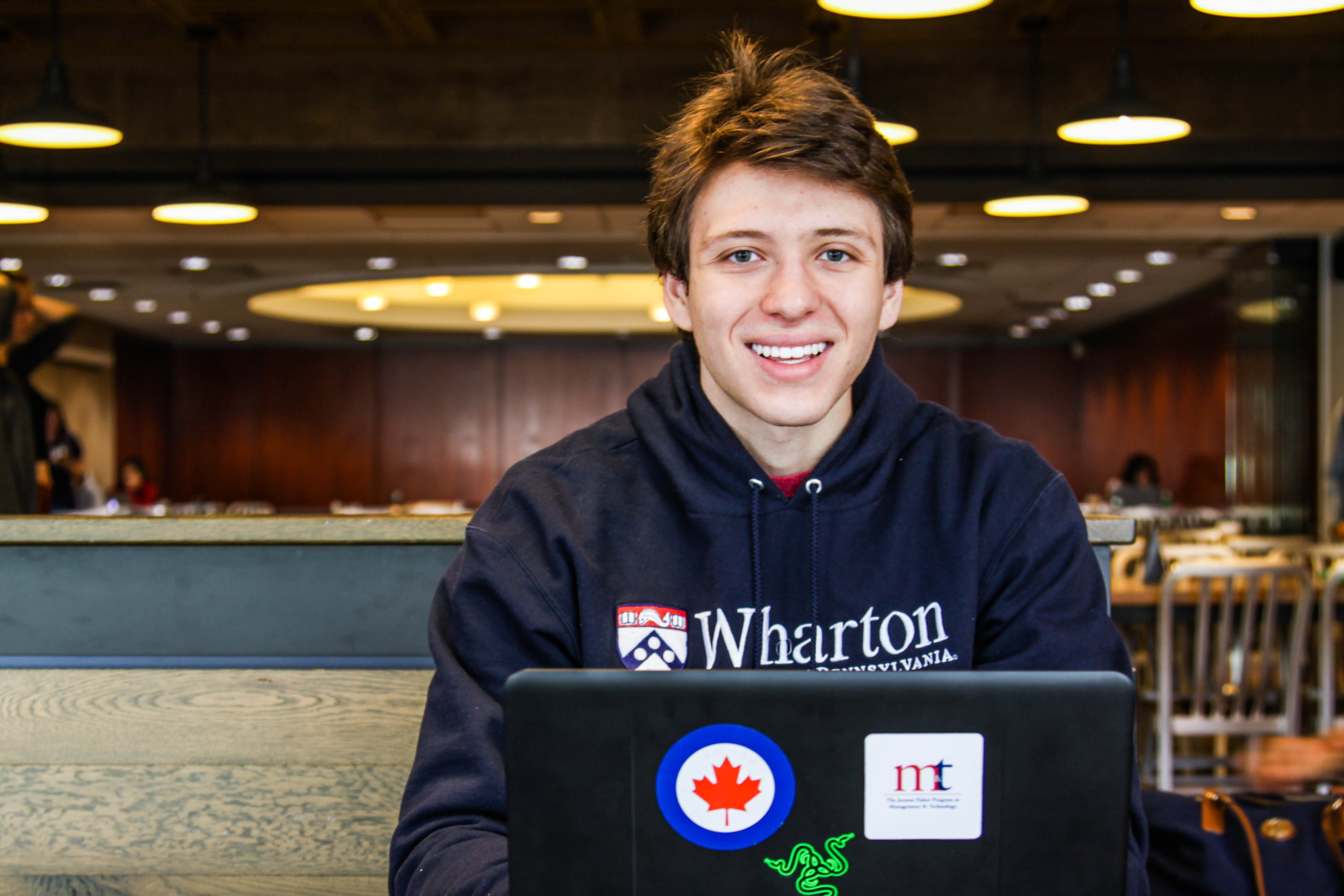 Making it to the front page of r/gaming
If you asked students how they spent their freshman summer, most would tell you that they either spent their time relaxing at home or pursuing research and internship opportunities. If you asked Jacob Beckerman, he would tell you that he spent most of his time creating a game. What he wouldn't tell you is that the game he created, Arena of Ares, has garnered so much attention from the gaming community that it reached the front page of r/gaming on Reddit and already has over 80 Kickstarter backers contributing a total of almost $6,000 within only 4 days of its initial release.
Jacob is a sophomore in the M&T program studying computer science and possibly statistics or management. Over the summer, he worked with his friend, Theo Christakis, to create Arena of Ares, a session-based, magic fighting game that allows for complete character customization and a fully destructible environment (every object in the game can be destroyed). I asked Jacob what prompted him to create Arena of Ares:
"I really wanted to play a game that was like a mix between Skyrim and an MMORPG (massively multiplayer online role-playing game). The problem with Skyrim is that its single player in a huge world so the player feels sort of isolated. The problem with MMORPGs is that there tends to be a lot of unfair or malicious gameplay. I was looking for a game exactly like Arena of Ares, but there was nothing really like it on current gen systems."
Arena of Ares was developed using Unreal Engine 4 and C++. With over 100 quadrillion different character build options, the game lends itself to extremely unique gameplay scenarios. When asked what feature of the game he was most proud of, Jacob thought silently for several seconds before mentioning the telekinesis spell.
"The telekinesis spell picks up the enemy mage and puts him at a user-specified location. The control wheel on your mouse picks up the specified object and brings it in by bringing the set point closer to the player. The game engine will then put a force on the player in the direction of the set point by using a PID (proportional integral derivative) controller. I spent 2 days programming all of that in C++."
There were numerous other related challenges that Jacob faced while developing Arena of Ares. Among these included networking physics over a game engine.
"As a user, you don't really think about this, but there are time lags in games. Beginning in the early 90's, there's been a lot of research on how to create fluid player experience where you feel like you are playing over a local area network, but you're actually playing over a WAN (wide area network). I managed to make physics-heavy spells, like the telekinesis spell, work with up to 200ms ping and only 1% packet loss, which was really hard to do."
The game also includes hundreds of other interesting combat features of varying complexity. The massive scope of Arena of Ares led Jacob and Theo to spend a large chunk of the summer brainstorming and developing the game. "After we decided to work on creating the game, my dad allowed us to use his office space for the development of the game, which was very useful. We finished what we would call the 'pre-alpha' version by the end of the summer in his office."
The time commitment for the project was not light. Jacob and Theo sometimes spent up to 13-14 hours a day working on the game. With such a heavy initial time investment, Jacob doesn't plan to stop working on Arena of Ares anytime soon.
"I want to make it big. I view this as a startup. ESports can get really big."
Jacob plans to use the money he earns from the kickstarter to hire graphic designers, composers, marketers, and financiers. If his stretch goals are reached, Jacob wants to implement other features like tournament modes, new spells, and playability on other devices.
Jacob started creating games in 7th grade using Python and understands the challenges that aspiring game developers face when they begin creating their first game. In high-school, he created a game development club to teach other students how develop their own games. If you want to start creating your first game, Jacob offers the following advice:
"First go on r/gamedev and read their frequently asked questions because it covers all this stuff. For me personally, I would recommend starting with Pygame, which is free, open source, and not very difficult to use. From there, you can start to explore more complex 3D game engines."
If you are interested in learning more about Arena of Ares or would like to provide suggestions for the game, don't hesitate to reach out to Jacob