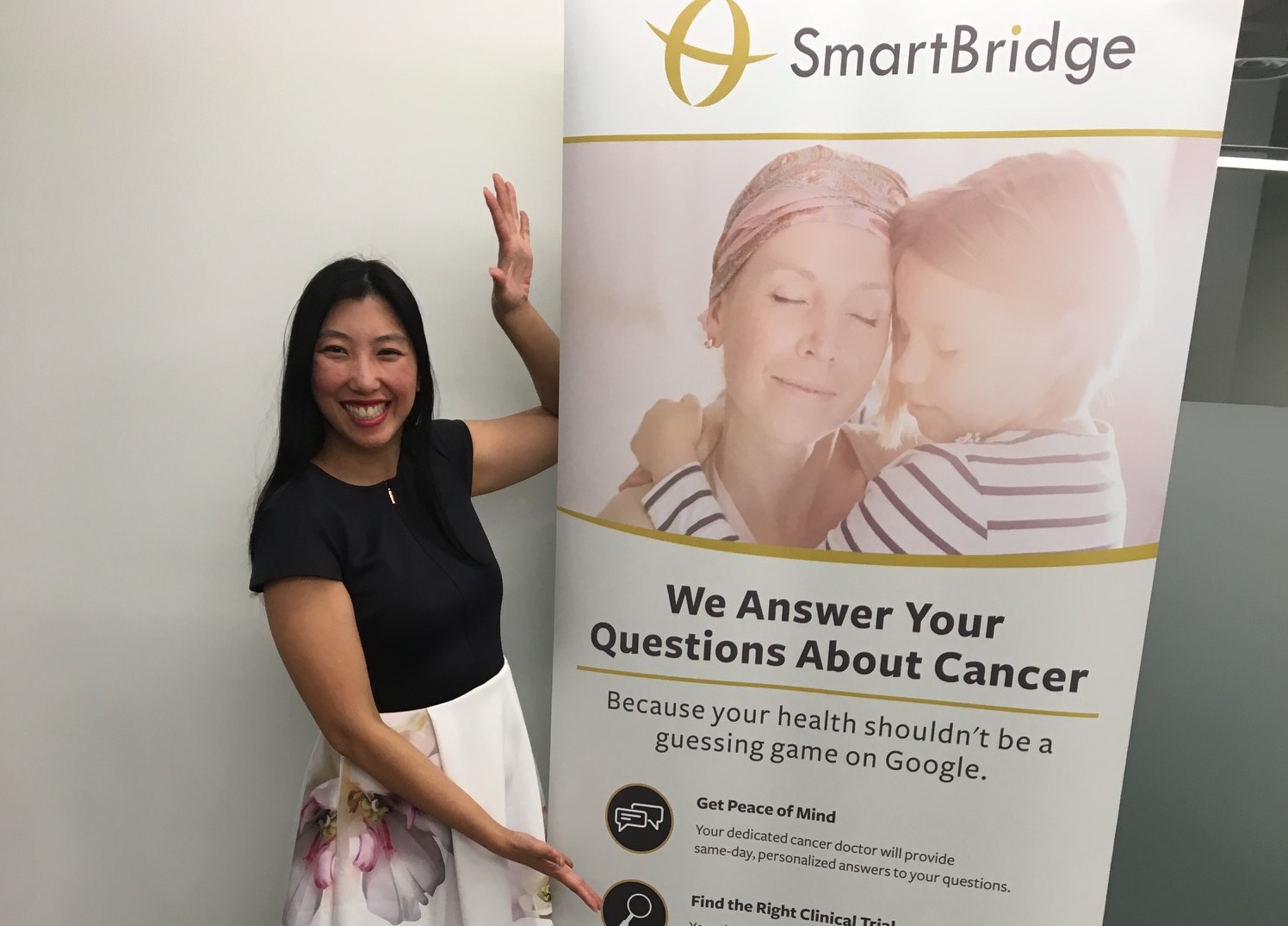 Making Cancer less scary
At 15 months old, SmartBridge Health is still very young, but their vision is timeless. Hua Wang, CEO, is focused on making cancer treatment more accessible and affordable. Ideally, newly diagnosed patients should be able to find the exact treatment path for them and a second, professional opinion on clinical trials. "It gives them peace of mind," Wang explains. "Many patients just want confirmation that they have cancer at this stage and this is the right treatment path." According to The Journal of Clinical Oncology, up to 44% of cancer diagnoses and treatment plans are incorrect, which could have devastating consequences on the patient. SmartBridge offers a tool to make navigating the daunting world of cancer research a little bit easier.
The road to SmartBridge was not straightforward. Wang got her first taste of the world of entrepreneurship during her time as a law student. She was taking an energy class with engineering, business, and law students from Northwestern University. The project they were given was focused on creating a solution to increase engagement between the younger generation and a clean energy group, ComEd. Her group's solution was to create an online game that works with a smart meter, thus gamifying electricity consumption. "The problem with doing a project in school is that half the team graduated and had jobs." The startup ended early. "I did learn one thing though. I love startups."
After a few years working as a lawyer she found herself "stressed and bored." That's when start-ups called back to her - when SmartBridge was made. After working with a couple friends, the team had created somewhat of a working prototype of their service, enough to earn a grant to work on it further in Chile, South America. She quickly quit her job as a lawyer and hasn't gone back since.
"The grant was specifically for female founders, very early stage," and they fit the bill. They spent those three months further developing their idea, after which they were selected for Rockstart, the number one accelerator in the Netherlands to help launch themselves further into the field. That's when they hit their first pivot.
"Our original idea was an on-demand physician consulting service where physicians could do micro-consulting projects for companies. After that accelerator we really pivoted with the rationale \ that there wasn't really a demand for what we were offering. People either had access to top doctors or didn't want to pay for it." Thanks to their advisors at the Dutch accelerator, they were able to identify two major focuses. This first was a specific market segment, the patients and caregivers, and second a specific disease, cancer.
The team started working towards their refocused goals by finding top flight doctors. "We really believe in doctors that are at leading academic research institutions. They have the greatest expertise and the most up to date research and latest figures and clinical trials." When asked about building an app or other technology, Wang said no. "There's so many medical apps. We made a website just so people know who we are, but we realized early on that we are not focused on technology at this early stage."
Their non-tech solution ended up working fine, with a current cohort of 75 doctors from 20 countries across the world. It wasn't easy, though. "We were turned down a lot. A lot of doctors kept saying, 'Well, it's a great idea but I don't have time for it.', or 'I'm not being paid enough.' But I think we have found a special segment of doctors who want to create a global impact."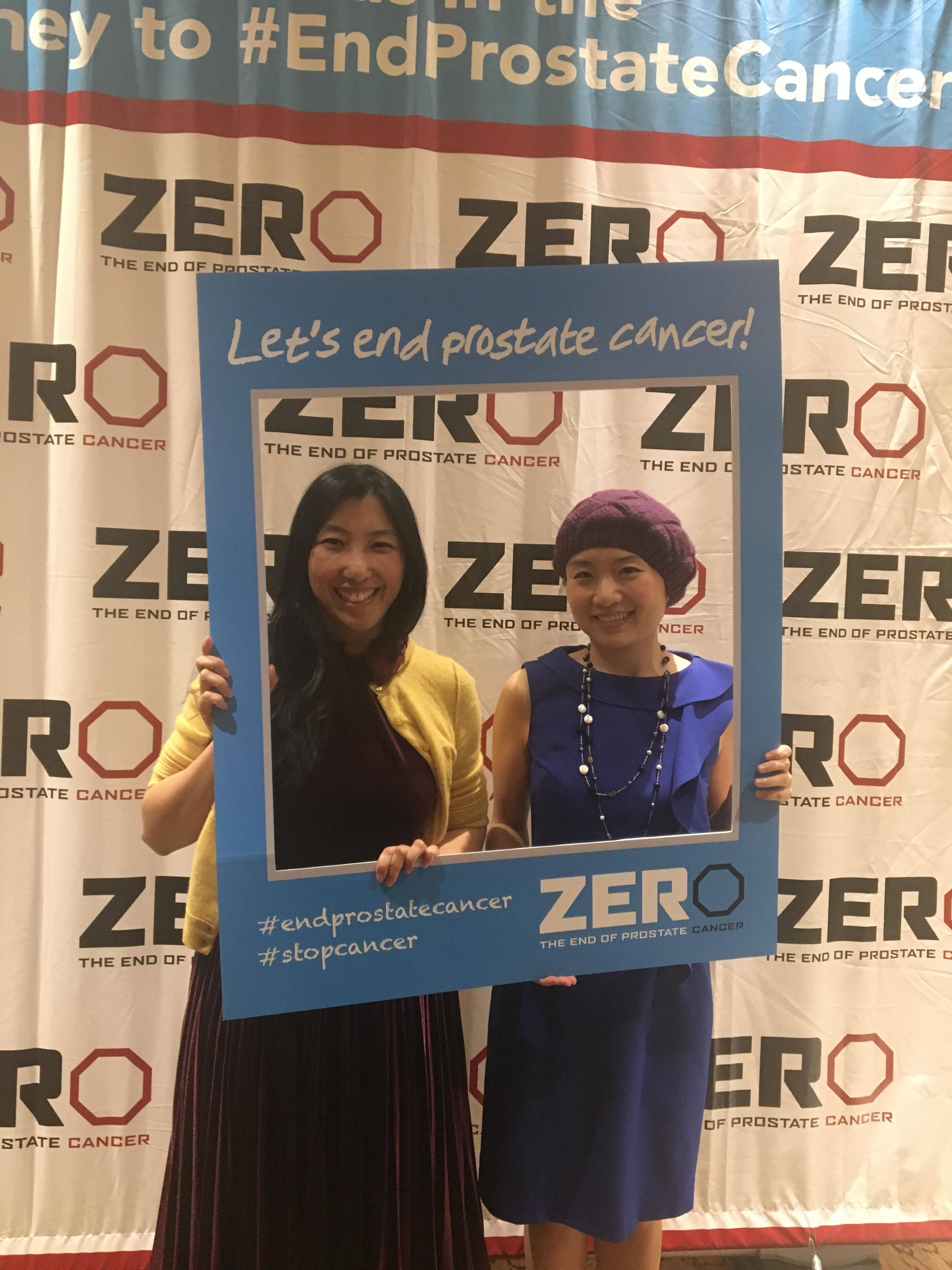 With these doctors, SmartBridge has made a reliable network of cancer treatment professionals through which they guide their customers. They claim that the accessibility they offer is unparalleled. Typically, patients in remote areas are only able to access their local doctors, who are usually general oncologists, not specialized in their individuals' specific type of cancer. Then, for people in the later stages of their cancer, there's clinical trials. "Their bodies have not responded well to traditional forms of chemotherapy, and they are willing to take an experimental drug or treatment that could save their life, but it's usually not FDA approved. It's more important for them to be in the right trial."
Currently, matching patients with the right clinical trials can take up to four hours of sifting through medical records and analyzing doctors responses to finally give an expert opinion on each specific case. Wang realizes that they need to do better if they are to scale. Enter AI.
"We want to incorporate AI to help scale to millions of customers while making sure that a doctor will look at every person and caregiver individually. Right now when we look at medical records, we have about a hundred pages of records. We would have a more junior physician summarize notes into a two page summary. We think that could be replaced by AI. The AI could do the initial summary and an algorithm could then match patients with the right specialist in the platform."
Additionally, Wang intends to make SmartBridge Health the hub for cancer patient clinical data. "Right now, most of the cancer data is coming from hospitals and clinical trials. So that's just a tiny segment since only about 3-5% of patients engage in clinical trials. There's really no place right now globally that has patients' recorded outcomes." Wang believes her company can become that hub of data for cancer research and trials.
It's the mystery of "building something out of nothing" that keeps drawing Wang back to entrepreneurship, but she still occasionally gets bogged down by the intricacies of running the business. She claims it's her customers that keep her going. "There's one woman, a stage 4 cancer patient, and her doctor in New York gave her 85 clinical trials to read through to take. She was at the verge of a nervous breakdown. With our specialist from Duke, we narrowed it down to five trials and now she's in the trial today and has improved health outcomes. That kind of joy from our customers really makes me believe that 'Yes, we are helping people and are offering something really valuable that the world needs.'"