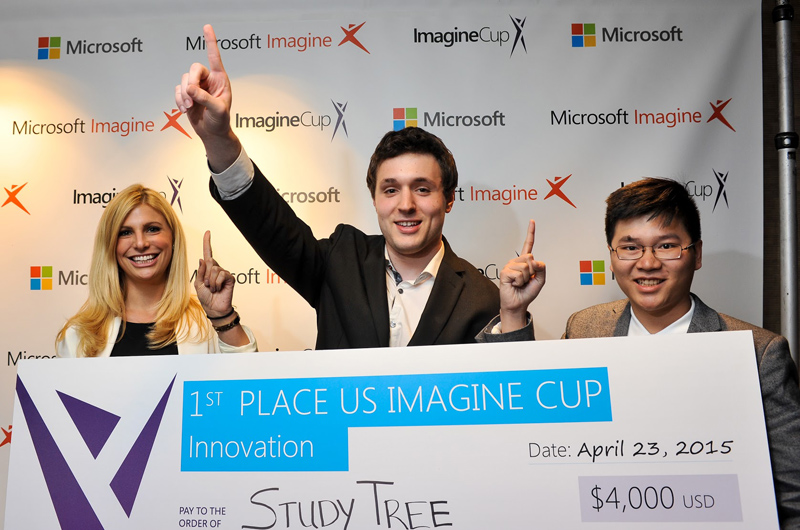 Ethan Keiser built the AI academic coach he wished he had.
A driven computer science major and die-hard wrestler at Drexel University, Ethan Keiser struggled to juggle an intense degree and his craft. After long practices, Keiser found his wrestling friends needed outside help on their academics. The situation was not unique to just athletes, as other students also expressed a desire for similar academic support. He realized a need for on-demand tutoring services for students at the university level - a sort of "Uber for tutors." But he quickly realized that tutoring services weren't scalable, at least not at the level he wanted to provide them. Seeing an abundance of underutilized university-provided services, he aspired to provide a scalable academic coach that can wire students to resources they need. Keiser and his team then begun to build StudyTree - an AI-driven company that students today literally rely on to shape their academic careers.
StudyTree helps students utilize their university's resources. The app enables universities to organize academic support services into a network. Next comes Leon, a virtual academic coach with AI capabilities. Leon uses the network to help students understand what resources they might need. Keiser also provides analytics for universities to see how StudyTree is benefiting their students.
To put these features into concrete terms, consider the following scenario. A student has a paper due at midnight and feels like they are hitting a wall. The student chats with Leon, telling him how the paper isn't going so well. Leon then responds by encouraging the student to go to the university's writing center. What's extremely exciting about Leon is that he has learned, through scouring data regarding grade history and student utilization of campus resources, what tools can benefit students in unique, individual situations.
StudyTree has taken on a monumental task. Effectively scaling an artificial academic coach to hundreds of thousands of students, across majors, with varying skill levels, is no small task. It takes careful human guidance and a deep understanding of students' problems. Utilizing cutting edge AI research and his own experience as a struggling student, Keiser has built Leon into the academic coach he wishes he had. He elaborates on his college years:
"My best quality was that I was highly introspective - I could see myself make mistakes. In order to build a technology to help students, you really need to understand those students' problems."
Keiser has met with extremely gratifying successes, though not without struggles. During his senior year in college, Keiser turned StudyTree into his senior year project with a few team members. He took his team to Microsoft's Managing Cup and won 1st place in the United States. The recognition earned him an investment from one of the world's leading education groups. But in the summer of 2015, dark times hit. Offered more money and security from larger companies, many of Keiser's members left him. The education group lost confidence in Keiser's team and pulled their investment. However, Keiser's grit and stubborn naivete empowered him to push forward.
"At some point you have to be so naive and narcissistic to believe that everyone else is wrong and that this is going to work. I pushed and said, 'They don't know what they're talking about.' It comes down to being super-resilient. You need to figure it out quickly when capital is dwindling. I give myself credit for that."
The future of StudyTree is bright. Over the next 2 years, the company hopes to partner with 50 universities, integrate with various learning management systems, and prove that their technology truly improves student retention and graduation rates. Keiser is very certain of himself - and for good reason.
"In the end, when it comes to starting a company, when there's a real problem to solve, you can really iterate on the problem. For example, 40% of students aren't graduating college - that's a very real problem. Most of the times when entrepreneurs fail, they're trying to solve a problem that people don't care about."
Keiser's resilience, powerful team, and moving problem are a recipe for a successful product. We look forward to how StudyTree evolves and empowers students everywhere.