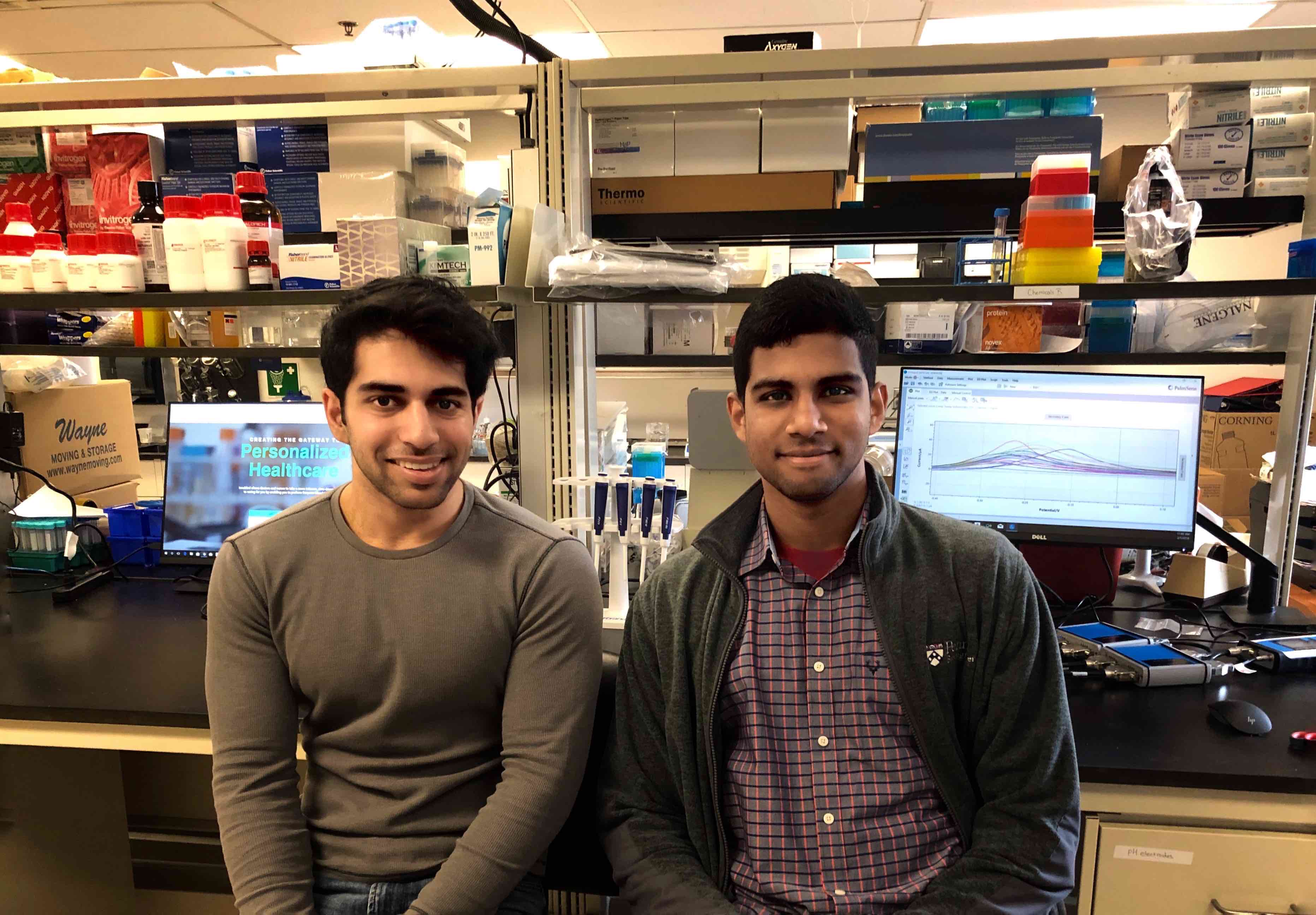 Accelerated Care
"To the regular person, the onset of disease always seems rapid," Eshwar Inapuri, founder of InnaMed, explains.
"When you get something as simple as a common cold, from a macro-perspective, it seems binary. One day you're healthy, the next day you're sick. I've always thought there has to be a better way to track and analyze the progressive worsening of the human condition. Whether it's complex molecular markers or something as simple as your weight changing. There are always indicators that are changing in your body in real time, signaling the onset of disease before your symptoms do."
He first started grappling with this concept during his senior year of high school. Though he wasn't thinking of a particular solution, the idea stuck in the back of his mind until it manifested itself in his startup freshman year.
"We are developing a way to monitor patients who are discharged from the hospital who need a long period of attentive care." A prime example of such patients are those with heart failure. They need blood tests and follow-ups every 2 weeks, some every few days, to ensure their body has properly stabilized. With each follow-up equating to a trip to the doctor's office, many patients do not comply with the appropriate frequency because of the time and money associated with appointments. This is where InnaMed comes in.
Their product analyzes a small sample of blood for multiple markers and reports the findings to the appropriate providers. This cuts the inefficiency in the transfer and analysis of physiological information between patient and provider significantly, especially for patients who must have their blood tested frequently. The main innovation in their product revolves around the electrochemical and biochemical techniques they use to detect specific molecules in the blood.
"A lot of blood testing comes down to using antibodies to tag markers and measuring some kind of fluorescence read out, but this process is difficult to bring to the patient's home - especially for markers in very low concentrations." Their intellectual property revolves around the electrochemical detection of markers using a different class of molecules called aptamers instead of traditional antibodies.
In the future, they plan to add voice and video capabilities to their device as well. This way, patients could get action reminders, appointment scheduling, and symptom reporting features as well. Talking to the device, they would be able to communicate contextual information to physicians such as shortness of breath, swelling, and pain all in an efficient manner - perhaps even in-person follow-up visits the second or third option for outpatient care.
Though they are still perfecting the product, they've already gone a long way. It has been a year and a half since the startup materialized. Since then, the team applied to Y-Combinator, a highly acclaimed accelerator in San Francisco, went through the program, and came back to Penn to work on InnaMed full-time.
The interview to get into the accelerator seemed grueling. It was a 10 minute interview with rapid fire questions - almost 30. "They judge your ability to confidently answer their questions. Your opinions need to be informed, not necessarily a hundred percent correct."
Once they passed the interview and were accepted, Eshwar and his current cofounder, Anup Singh, dropped everything to go to San Francisco - Eshwar took a semester off Penn and Anup a semester off his PhD program at UCLA - to pour their effort into InnaMed. One of his biggest takeaways from the experience was the network.
"There's people from all walks of life. It's really humbling to see that anyone can come in with an idea, take the risk of following through with that idea, and hope to become successful regardless of their background. Every company that comes through YC has a different story with a path that's completely unique. It just shows that there's no set formula to achieving what you want."
Another positive impact of his experience starting the company off at YC was the focus. For two and a half months, they were dedicated to nothing but their product, with a host of peers, mentors, and past entrepreneurs to guide them. According to Eshwar, YC helps with two things: "1: Set milestones and 2: Work your ass off to achieve them." If there's any formula, that seems to be it.
Since coming back to campus, Eshwar says they have grown the team and continued the pace that YC helped set for them. InnaMed is currently working out of lab space in the Science Center.