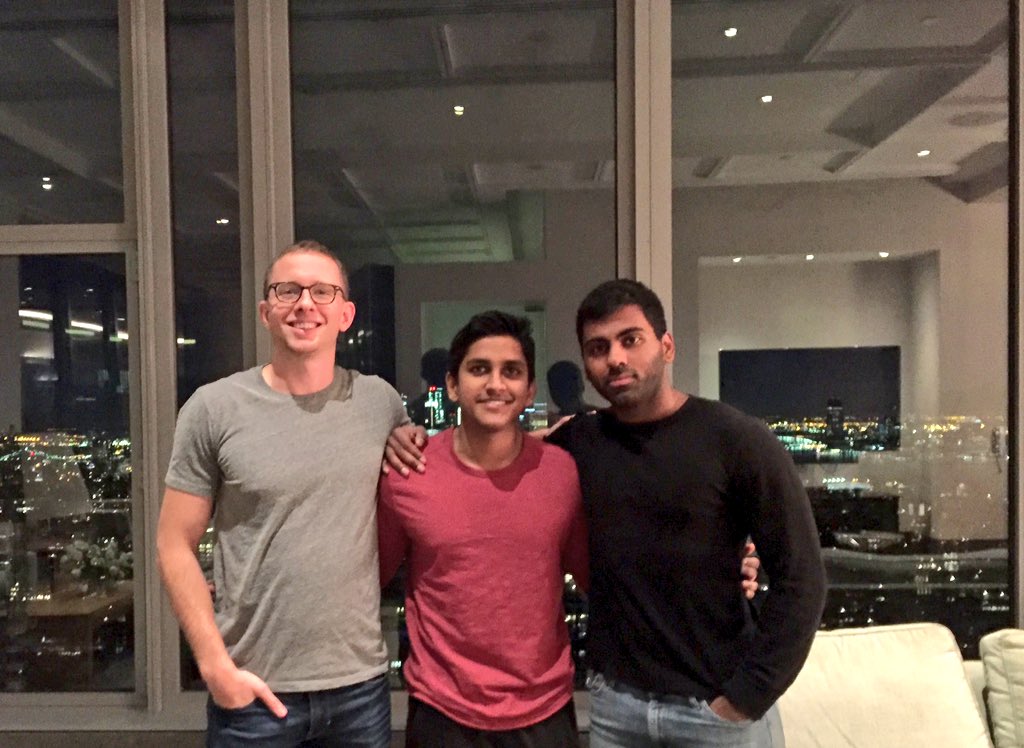 Entrepreneurship is Applied Philosophy
"Great fiction writers have historically complained about the human condition. They've talked about things that are good about being alive and things that aren't. All they could do was write about these beautifully, but they couldn't do much more."
Edward Lando believes that today, more than ever, those who might have been the great fiction authors and philosophers of the past are entrepreneurs. He sees entrepreneurship as a vehicle to turn frustrations about the human condition into real solutions. With a voracious appetite for reading and business acumen, Lando drives his mission-oriented ventures night and day.
Context must be provided before stepping too far into Lando's current life as an entrepreneur. He grew up in Paris, France spending most of his days reading humanistic fiction such as Narcissus and Goldmund by Hermann Hesse.
"I'm lucky in that I have much older parents. My parents were retired when they had me; so, when I was six, they pulled me out of school and took me around the world for a year. Since then, I've been to seventy countries and have become extremely curious about the world."
He's an international man, able to speak French, English, Spanish, Portuguese, Italian, Mandarin, and "some Hebrew," as he puts it. Lando loved learning about the different cultures of the world from his father, a journalist. He picked up his strong love for the hustle from his mother, an entrepreneur.
In his senior year of high school, Lando had to make an unusual yet unsurprising decision of whether to attend college to study literature or business. Interestingly, though he decided to enroll in the Huntsman program at the University of Pennsylvania, he never gave up his love for literature. In addition to his dual degree in business and humanities, Lando took many courses in computer science, psychology, and Spanish literature.
"Don't pile on the majors and minors. Treat the list of courses offered as items on a menu and pick the ones that seem most exciting."
In addition to delving into his interests, Lando followed his entrepreneurial inclinations in college. He started roughly forty different web-based projects after teaching himself Ruby on Rails, a popular web framework. One such project was BlackV Club, a website where individuals could purchase black v-neck shirts in packs of three, five, or ten. This project, which started as a joke generated thousands of orders almost instantly. Though most of his projects didn't mature, Lando's perseverance and attitude of enjoyment empowered him to keep building.
During his classes, Lando co-founded GovPredict with an extremely close friend, Emil Pitkin, now a statistics professor for the Wharton school and CEO of GovPredict. Upon graduating college in 2014, the two grew the company in Y-Combinator, a prestigious startup accelerator based out of Silicon Valley. GovPredict to this day is still growing and serves as a data-driven predictor for legislative activity. Lando currently serves on the company's advisory board.
Today, Lando is up to something entirely different than anything he'd worked on before.
Edward Lando is a co-founder of the Horizons School of Technology, a technology school that may very well disrupt our conception of education. To learn more about his involvement in the origin of the school, read our pieces on his co-founders Abhi Ramesh and Darwish Gani. Here, we'll focus on Lando's most recent venture - Horizons Alpha.
"Alpha is both an investor and a founder. We want to find the most ambitious people around the world and work with them either as investors or co-founders."
Though Alpha might sound a little like a fund or venture capital firm, it's not.
"There are too many funds and not enough interesting companies. Alpha is a company that helps build new companies. There's a lot of capital in the world but good companies are very rare. So, a lot of capital is fighting to get into few good companies; what we need are more ambitious companies."
Lando's Alpha is currently investing at the pre-seed level and building many products internally. They're gearing to turn some of these into full-scale companies. Alpha works with bright founders to manifest their most ambitious projects.
Of all his entrepreneurial experiences, Lando has these takeaways:
"I didn't appreciate before the difference between working on an average company and a company with a strong mission. I sold t-shirts and built apps before. But whenever you're doing something as exciting as trying to reinvent education or impacting people to the extent that they tell you 'You've changed my life,' you will be able to attract the very best people to work with you much more easily."
Finally, Lando left me with advice for college students.
"Don't get a good GPA your freshman year…or in general. You should spend as little time in the library and as much time as possible meeting as many of the people on campus as possible. They're the main reason you're in college.

In the first half, go broad. In the second half, go deep. Find one thing that fascinates you and give it everything. Become lopsided. Don't spend your time getting more majors. Definitely don't get minors, because no one ever wants to take all the classes you need for a minor. Instead, spend your time taking classes you want to take.

Finally, if you're feeling entrepreneurial, use your years to build something because once you get out of college, you will often not have as much freedom."