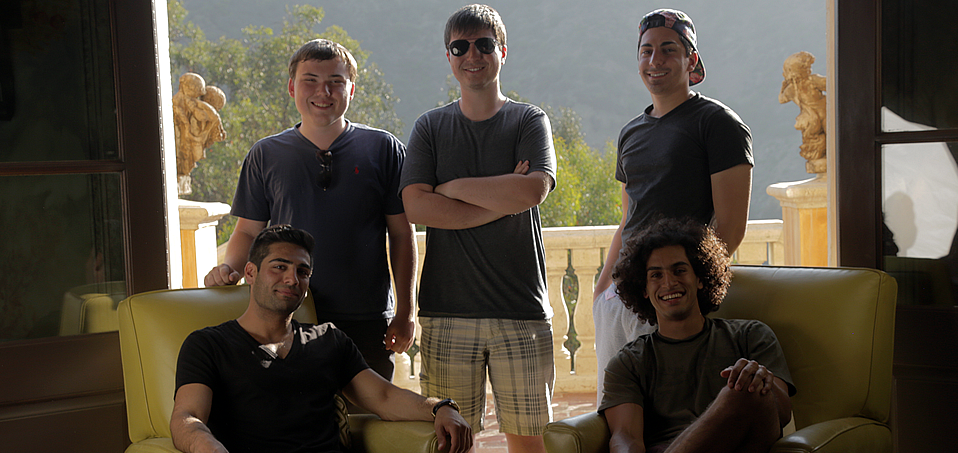 Chop Dawg - Joshua Davidson
Josh started making websites at the height of the recession in 2009, when businesses felt that websites were mere accessories. Additionally, displaced and overqualified developers saturated Josh's market. However, Josh was never after the money.
"Anyone who's done anything great would have done it for free. I was building web-apps for free because I absolutely loved it. It wasn't about getting paid. Getting paid was just the cherry on top."
Even now, with a successful up and running business, money isn't Josh's vision. He adds, "Entrepreneurship is my favorite sport; money is just the goal. You've got to be revenue-driven and capture market share - it's how you play the game." But money isn't everything, customers are. Though he believes generating revenue is essential to business' life-processes, Josh also believes that "staying profit-driven should never come at the expense of morals - as soon as you start neglecting your customers, you've lost the game." With pure hard work, Josh took his love for building websites to the next level.
"My partner and I went door to door, knocking on people's businesses, asking to speak to owners, asking to speak to managers, every day, for months. We started making a tiny bit of money. I had people working but not enough money for paid advertising. We went on Google maps and researched, emailed, and cold-called every single business we found. With a little more money, we started mailer campaigns and paid advertising. Now, we have a full-time marketing director and chief of staff. We're doing outreach, paid advertising, sponsors, and everything in between. We're putting in the work to validate our existence and keep us scaling."
So, what exactly does Chop Dawg do now? Josh initially realized that web-development had its scope; he wanted to expand into tech-product development - a pretty general term that encompasses technical and business initiatives including requirement definitions, technical development, building team chemistry, effective support, and fixing bugs. Upon realizing that many fledgling tech businesses were ambitiously taking on all of these challenges along with associated financial risk, Josh realigned his vision for Chop Dawg from a web-dev firm into business' outsourced CTO - so that tech businesses with great ideas can reach out for technical consultation, development, and mentorship. Now, Chop Dawg invests in visionary startups (https://chopdawg.com/portfolio) experimenting with new technologies (VR, AR, wearables) and applications. The company offers a well-established team chemistry, experience in building tech products, and intelligence in business decision making.
Josh has come a long way since he began making websites in the early 2000's and has hit many milestones.
I remember asking Josh, "What has been your most affirmative moment with Chop Dawg?"
"The first time we launched a product ever. At the end of launch day, she [founder] said we made her dream become reality...it's surreal man."
"Turn your passion into purpose" - it's a phrase Josh dropped throughout our conversation and a mantra he lives by. He believes every aspiring entrepreneur needs to transform fleeting passions into a clear purpose that wakes them up in the morning and keeps them up at night.
Advice for entrepreneurs
Josh's five tips for entrepreneurs:
"Read autobiographies about awesome people who aren't in your domain. Never get tunnel vision in your field. Be open and learn from others."

"Turn your passion into purpose and your purpose into a game-plan. Passion isn't enough for an entrepreneur to survive - you need purpose. Josh likes to say "entrepreneurship is my favorite sport and there's definitely a way to play the game." Be revenue driven, fair, and let your purpose guide you."

"You cannot guarantee users by just building a cool product. That's what differentiates entrepreneurs and wantrepreneurs." Entrepreneurship is more about than just posting on ProductHunt; it needs a willingness to sacrifice all your time for the game."

"They aren't obstacles, they're challenges. It's all a game.You see a challenge? Beat it and then go level up."