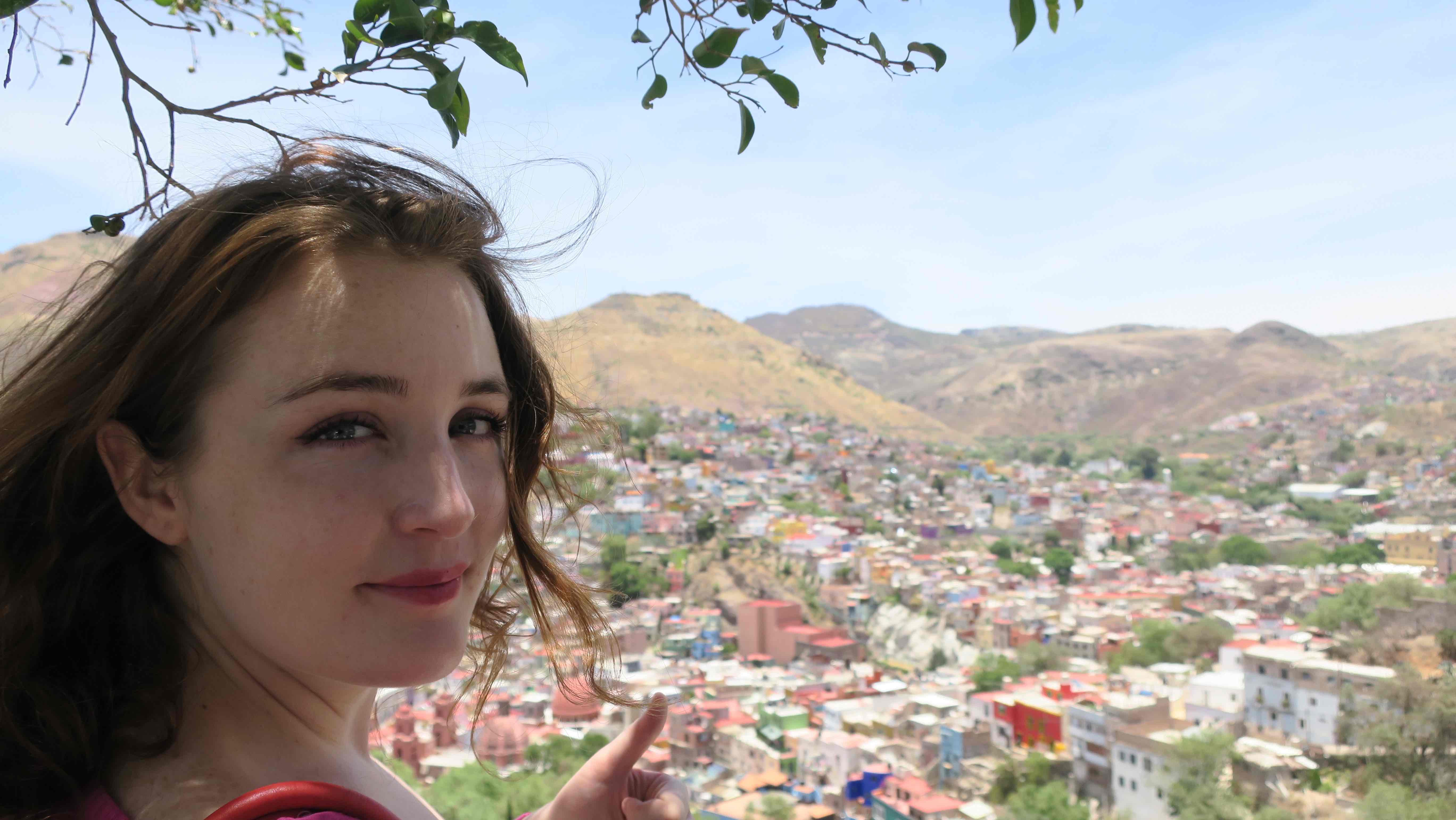 Living Your Best Life: Wanderlust in Latin America
On September 19th, 2017, a magnitude 7.1 earthquake struck Mexico City. Buildings across the city were damaged, including the LocalAventura travel company headquarters. The setback didn't stop company co-founder Cait Breslin from working on the company's latest ad campaign that would market the company's services towards a new and more targeted demographic of potential customers. Cait and her staff bounced between various locations, sometimes even working past midnight in Cait's apartment. They had a deadline to meet, and after weeks of hard work, Cait and the team launched the LocalAventura campaign on a Friday night filled with anticipation and celebration.
But despite Cait's aura of a seasoned traveler, the Philadelphia native had never been on a plane or gone far outside of Philadelphia until college. Growing up, Cait went to a Ukrainian-Catholic all-girls high school where the principal was a nun from Honduras. She taught one class, AP Spanish Literature - "I remember it was me and three other girls with Hermana Carla - I mean, Sister Carla," Cait corrects herself with a laugh. Sister Carla would tell stories about growing up in Honduras and boyfriends she had before she became a nun, fascinating her students with the world of Latin America, a life thousands of miles from home.
Cait's experience with Hermana Carla would lead her to continue exploring the Latin American culture as she began college at the University of Pennsylvania. Though she double majored in both Biological Basis of Behavior and Hispanic Studies, studying Latin American culture was the highlight of her studies. "Every time I had a class in Williams Hall for my humanities courses, the professor would walk in with a big smile on their face. Whereas going to organic chemistry lecture- " Cait pauses, "it was a very different atmosphere."
Then, in her junior year, Cait went to Buenos Aires, Argentina to study abroad, marking the start what would become a life-changing summer. "I went tango dancing, drank wine, and it was amazing - I was just living my life and felt completely self-actualized."
Back on Penn's campus, Cait began reflecting on her travels: "I was living with a host family, so in that way, I was privileged in that I got to feel like a local and become a part of their family, but I realized a lot of people who come to Latin America don't get to have the kind of experiences I did." Information in the Latin American tourism industry is fragmented with thousands of online reviews scattered across websites that take travelers weeks to sift through. There are passionate, professional, and talented tour guides who speak fluent English and have great experiences to offer to travelers in their countries. Often times, these guides don't have the money to create search-engine-optimized websites or the knowledge to market to foreign clientele. The lucky agencies who could find these tour guides rely on word of mouth recommendations to continue their business, making it difficult to expand to a large volume of customers.
The kindling of an idea for facilitating Latin American travel for others like herself grew into a steady fire, stoked as Cait finished her undergraduate studies. She eventually met her two co-founders at Penn as they were completing their MBAs at Wharton, and together they conceptualized a business that drew upon their passions for travel and Latin American culture.
The result was LocalAventura, a platform where the travelers could be directly connected to a curated collection of tours and tour guides. "We decided right from the beginning that we only wanted to offer the best tours and tour guides," Cait further explains, "our policy is that we always go on each tour and meet with each guide before we start working with them. Sometimes we'll meet with the people and go on the tour, but it doesn't work out because it's just not a good fit or maybe not up to our standards."
For the guides that Cait and her team select to work with LocalAventura, they work to ensure that the guides become integral parts of both the company and their family. "I just had a housewarming party about 2 weeks ago, and a couple of the guides from Mexico City came, so it's really nice. We have meaningful relationships with them because we connect on a mission level of facilitating people coming here, and not just going on a big bus and taking pictures, but really learning about the culture and engaging with it." Cait and her team have not only visited all 10 of the countries in Latin America that LocalAventura operates in, but they also have lived in and become locals in each of these areas, building real relationships with the people there.
And as LocalAventura began receiving more customers, its mission also began to grow. People began requesting for LocalAventura to help them plan their honeymoons, anniversaries, and family vacations. Cait soon realized that she and the LocalAventura team could leverage their local expertise and these relationships to offer customized trips as its own branch of services. LocalAventura now boasts a duality of travel options. On one side, it is a curated travel platform for customers to book pre-organized tours such as the Meet the Alpacas of Chile tour with little to no assistance, but it also offers expert-guided services for people planning customized trips requiring more insight and personalization. "One of the things that we really like is that we can offer a $30 bike tour in Lima, but also plan a $300 luxury, all-inclusive wine tour in Chile. We can cater to all kinds of budgets," Cait explains.
Behind LocalAventura's success and growth is an incredibly high volume and high-intensity workload. "Last week I felt like I was working from the minute I got up to the minute I went to sleep because there was just so much to do," Cait admits sheepishly. "We're also in the middle of fundraising right now, so I'm going on tours, I'm trying to network, and it's hard to do all of that while also running a business."
But for Cait, working to facilitate the kind of travel experiences that had shaped her life and passions for others is always rewarded. "This Saturday morning, I woke up to a video from one of our guides in Brazil," she recalls fondly, "he was giving a tour in São Paulo of the Baú Stone, which is a crazy natural skyscraper that you can climb up. In the selfie video he sent, they were at the top and the client was smiling from ear to ear, and I just thought to myself that everything was worth it. It's not a particularly glamorous lifestyle, but the fulfillment that you get from working on something that you love and could someday reach large volumes of people is wonderful and motivating."