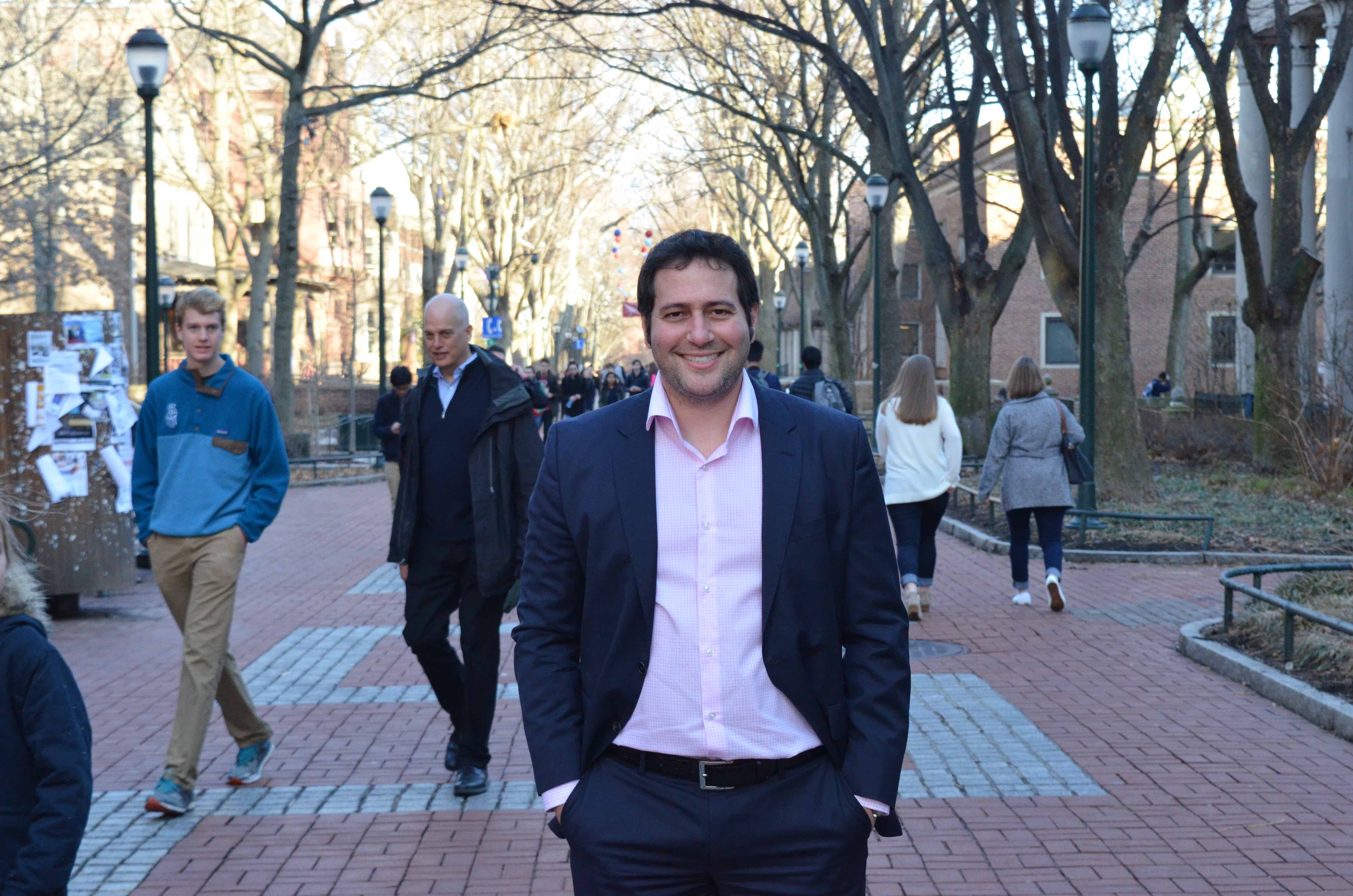 The future of investing in the residential housing market
A.J. Steigman is a master of pattern recognition, a skill that has served him well from being #1 in the U.S. for chess to building and exiting several startups from entirely different industries. Now, he's at it again with his new real estate startup - Steignet.
Before cutting into his story as an entrepreneur, it's worthwhile to motivate his goals and mindset with his journey through chess, health, and industry.
Steigman was an international chess champion in his youth. He beat Bobby Fischer's record for becoming a Master at the age of 13, and held the #1 rank in the United States for his age for 8 years in a row until the age of 16. Everything came easily to him, and then things went awry. In a fluke accident, he got bitten by a bug and contracted a combination of Lyme Disease, Meningitis, and Encephalitis, leaving this champion fighting for his life.
"A bunch of the top doctors basically told my parents that I'm either going to die or be mentally challenged. I had no short term memory. I couldn't walk. I couldn't talk. I'm a big a fighter though... in chess and in life… and I proved those doctors wrong."
A.J. described how he felt he had to reprogram his own mind to re-learn to do things he had taken for granted. Soon enough, he was back on his feet, regained his #1 ranking, and even won the U.S. Junior Open. Throughout his struggle with health and chess, Steigman developed a sort of mental resilience that definitely shines through his later ventures.
Steigman earned his undergraduate degree in business at Emory University's Goizeuta Business School, and then went to work at Merrill Lynch's Energy and Power group in New York. During his time at the Investment Bank, the financial crisis of 2008 left his team broken. The Energy and Power group took beatings as oil prices everywhere collapsed. To top it off, Bank of America was acquiring Merrill Lynch almost exclusively for it's wealth management sector, and did not care about its Investment Banking divisions. Needless to say, Steigman saw the worst of corporate America.
"The recession brought out a lot of nasty components of human behavior that left a negative impression of the corporate world on my mind. I felt like I could create more value for society if I could take life into my own hands, and just build my own stuff.
Thus, Steigman propelled himself towards entrepreneurship. He motivated his next venture, a massive streetwear store in Florida, with observations he had made about successful retail ventures after the recession. The store was one of the top Nike accounts in the country and was located at the Seminole Hard Rock Hotel & Casino in South Florida. Everyday, he would be pitched by local designers to get their products in his store. Limited by his square footage, he decided there was more opportunity to sell his interest in the store and found a VC backed e-commerce platform known today as Soletron. Here, Steigman's passion and dedication to his company became truly apparent - for several years, he refused to pay himself any salary in order to build the best product possible, to be motivated, and to stay hungry. On limited resources, Soletron grew to the top .3% of all websites worldwide on traffic. Yet, it was unable to compete on search engines with the industry's largest player that had raised over $500M. Soletron pivoted to content-publishing, and pushed out hundreds of articles and videos every day to its millions of followers and users. Soletron became a content machine and ended up generating over 40,000 unique articles. It were these content production capabilities that motivated the industry leader and Soletron's largest competitor, Karmaloop, to acquire Soletron and to merge their content platforms.
With Soletron's exit to Karmaloop, A.J. exited the retail world and started seeking his next venture. Again, he applied his knack for pattern matching - but this time to trends in the residential real estate market. He begun to purchase condos and put them up for rent. Frustrated with real estate agents and the lack of financial analysis, he became his own agent by obtaining a real estate license. Then, he saw even more inefficiencies in the residential sector.
Wanting to capitalize on these inefficiencies, Steigman created the idea for Steignet, an arbitrage platform for the residential single-family housing market. In layman's terms, this company uses machine learning, the epitome of applied pattern matching, to detect anomalies in housing prices for clients, ranging from private equity firms to high net-worth individuals or family offices, to invest in these housing units. Steignet's technology aspires to see real-time mispricings. With several potential clients, sourced databases, and developing technologies, Steignet is in its early stages and growing quickly. Within the next few years, Steigman holds to his ambitious goal of growing this company into the world's first quantitative investment firm for the single-family housing market.
Steigman is currently incubating his company at the Wharton School of Business at the University of Pennsylvania, where he's pursuing his MBA. Steignet was just accepted into VIPX, UPenn's most selective startup accelerator program, which selects only 5 companies per semester. A laser-focused individual, Steigman is appreciative of the company's recent success and is enjoying the wealth of resources that the university has to offer for entrepreneurs.
"Every ingredient you need to be successful is at this place. You just have to find them."
As an entrepreneur who's successfully pivoted and exited, Steigman left the conversation with advice for young aspiring entrepreneurs at Penn.
"There's so many resources here. You have to be very laser-focused on what you want to get out of your education. You can't have everything. You can't be partying every day and also be building a startup. If you want to be number 1 at something, it comes with the sacrifice of something else. If you try to do everything, you'll be okay at everything but nothing would actually get done."
Through maintaining his #1 chess rank in the U.S. for almost a decade, overcoming the dangers of Lyme Disease, and growing his businesses with passion and dedication, it's clear that Steigman's focus, perseverance, and strong ability to pattern match have fueled his successes in business and in life.
For those interested in getting in contact with A.J. or involved with Steignet, please feel free to reach out to him at ajsteigman@gmail.com